Thanks to advances in technology, the online casino industry is now able to offer more games than ever before. Live streaming has grown into one of the most important technology developments in recent years, and the online casino sector was one of the first to integrate it. Live casino games are now the most popular offerings behind slots, and they are improving every year. The market is expected to boom further in Asia and Canada in 2023.
Live Casino Market Expected to Grow in 2023
Live casino games are available at every successful online casino, and operators have realised that they can't stay competitive if they don't offer them. Industry-leading websites like 888Casino Canada have set the tone, and now other brands are following their lead. The live casino section at the award-winning site with millions of players worldwide doesn't just include the classics like roulette and blackjack, but it also features state-of-the-art variants of these games, such as Football French Roulette and Quantum Blackjack Plus.
Live casinos are used as a major selling point in growing markets, and it's a massive reason why Canada has become one of the leading regions in the industry. There are more than 19.3 million online gamblers in the country, and research has also found that Canadians spend around $16 billion in land-based casinos each year. This highlights how they have a strong desire to play live casino games, and this is something that live streaming of real tables has provided for them.
In markets where casinos are less abundant, live casino games provide players with an experience that they may not have been able to find before. The live-streaming craze at these sites is credited with the boom of online casinos in Asia, and this is expected to grow further in 2023. Indeed, according to Graphical Research, the online gambling market in the Asia Pacific region is projected to surpass $50 billion by 2026.
Live casino games draw upon various aspects that people are looking for in online entertainment, which is why they are driving the online casino industry forward. Live streaming is hugely popular across all industries, and it was made mainstream by Facebook in 2017. According to 99 Firms, there were 3.5 billion live broadcasts in 2018 alone. This highlights how people can't get enough of live streaming, and they are seeking new ways to enjoy it. Part of the appeal of this technology is that it is unpredictable, it immerses people in a situation, and there is an opportunity for interaction. These are all things that people look for in casino games, meaning that live streaming is the perfect partner to the classic titles.
How are the Most Popular Live Casino Games Played?
As you can see when you visit The News Reporter, there are so many different live casino games to choose from. These are all designed to appeal to a broad demographic, as they have different features and gameplay elements. Part of the allure of these live casino games is that they are simple, and anyone can easily get the hang of them quickly. Still, it does help to read up on strategy for some of the titles to avoid easy mistakes.
Before playing any live casino games, players should be aware of the basics. From there, it's then possible to try out all the different variants that have emerged online. For instance, when playing roulette, players need to know all the different types of bets available and how to stake on them. Armed with this knowledge and different tips, they can then advance to new-fangled strains like Lightning Roulette, where multipliers are introduced.
Online blackjack players need to know that the aim of the game is to beat the dealer, but this involves also being aware of when to stand and hit. This can be mastered through studying detailed strategy charts that tell players the optimal moves to make in any situation. The same can be said for other card games that involve mathematical probability such as poker and baccarat.
Of course, it's always important to read up on the rules of the strain of the live casino game you're playing. Sometimes, original variants bring about altered odds or gameplay elements, and you may need to know about them to make the most of the game. For example, there are versions of roulette that have two balls in play. These double the chances of winning, meaning that the payouts are reduced by half.
The Rise of Live Casino Game Shows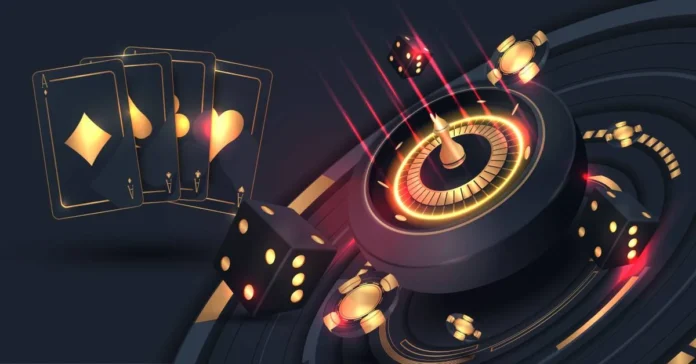 Aside from offering variants of classic table games in a live casino format, developers have also cleverly come up with new games that are designed to bring in an even more diverse audience. These are live game shows, and they offer an experience that can't be found elsewhere – even in land-based casinos. There are loads of these titles to choose from, and more are getting invented every year.
Most of the top online casinos now have full sections dedicated to live game shows. These include well-known titles like Crazy Time and Monopoly Live, which both use the spinning wheel format that allows players to bet on different sections. Then, there are new options like Safari Riches Daily JP and Buffalo Blitz Live Slots, which are live versions of slot games hosted by a real dealer.
There are other unique options on offer as well, with Gonzo's Treasure Hunt capitalizing on the notoriety of the Gonzo's Quest slot game. This is a new way to experience the character, who appears as a digital projection alongside a live host.
With the live casino category being one of the biggest draws for online casinos, and a major reason why the industry is blowing up in growing markets around the world, the games offered are likely to keep evolving. More live game shows will emerge, but there will also be new ways of playing traditional casino games.
Today, live casinos make use of high-end cameras and streaming solutions which enable high-definition video streams of table games for optimal interactivity. When playing a game such as a blackjack or roulette with a live dealer, players can see every card dealt or watch as their bets are placed on the spinning wheel. Modern capability also allows players to communicate directly with dealers through the chat window or use voice-chat options. The experience in live casino is closer than ever before—resulting in increased numbers of online gamers who prefer this option when they play online slots or blackjack games.